Campsite with swimming pool in Camargue
For your vacations in the south of France, it is best to choose a camping with swimming pool in the Camargue, a region known for its hot summers. The Mas de Mourgues has a heated swimming pool at a ideal temperature.
Around the pool are deckchairs, perfect for a pleasant sunbath before taking a few lengths in the pool. The swimming pool is open every day from April 1st to September 30th from 9 am to 9 pm.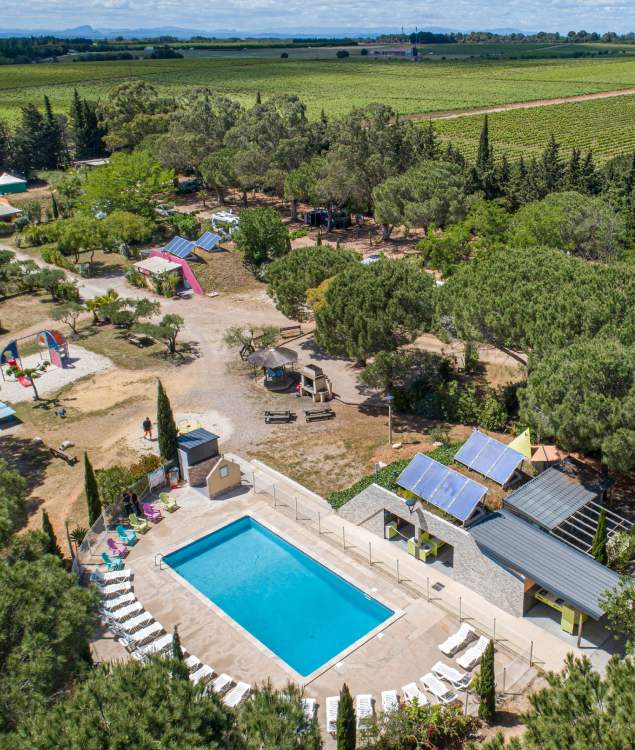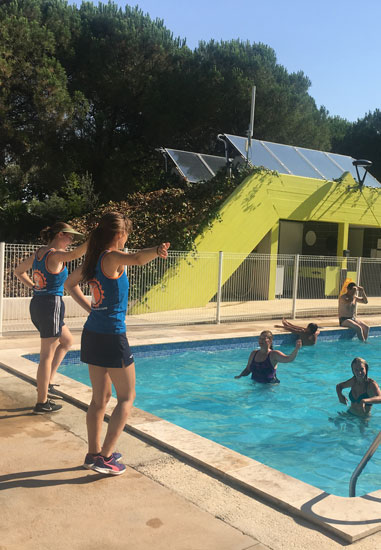 A heated swimming pool in the Camargue
Anxious to keep a eco-responsible attitude while offering visitors a relaxing stay, our campsite with swimming pool in the Camargue heats the pool water thanks to solar panels.
The water thus remains at an ideal temperature, neither too cool nor too hot, all day long. In the morning you can take the swimming time to wake you up and in the evening the pool will be the occasion to spend a moment of relaxation with your family.
Whatever the weather is, you will be able to enjoy it during your vacations camping in Camargue.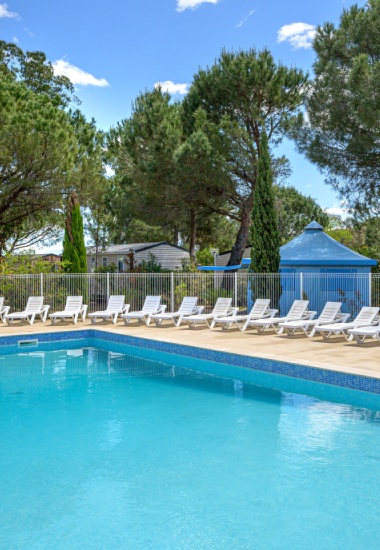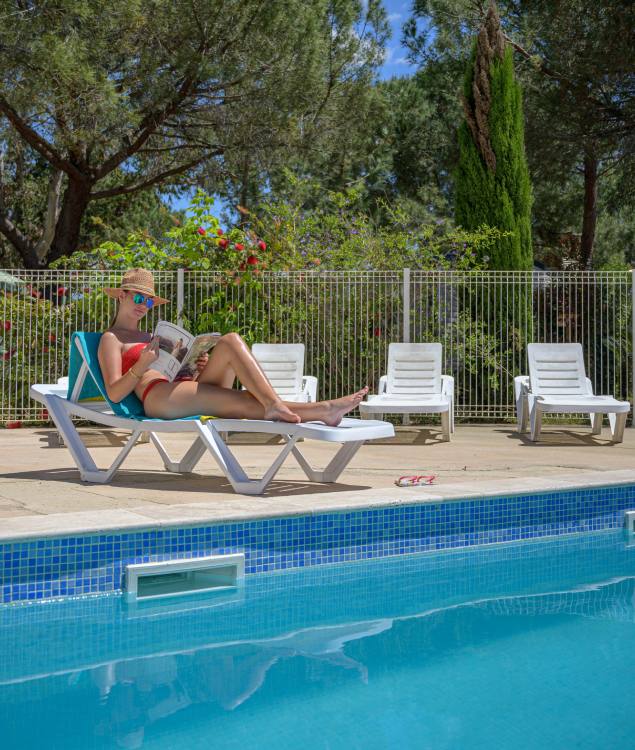 MUSCULAR WAKE-UP and fitness at the campsite with swimming pool
The campsite with swimming pool in the Camargue le Mas de Mourgues offers every morning in July and August a muscle awakening session. Muscular awakening is an excellent way to get back into shape and to reshape the silhouette with a minimum of effort.
A muscular awakening session will allow you to wake up gently before enjoying a beautiful day spent visiting the wonders of the Camargue and the Gard.
Sunbathing and idleness
If you are more farniente than swimming, comfortable sunbathing is waiting for you by the pool.
Here you can relax, take time to read a good novel or take a nap.
Our services and rentals in Camargue