Ornithology in Camargue
The Camargue: Birds paradise island between land and water
It is on these trails that each season reveals and brings its share of discoveries and where the cycles of the fauna and flora can be seen.
As much for photography amateurs as for ornithologists, the Camargue is a privileged place for bird watching throughout the year.
The Camargue gardoise makes you discover through its ornithological park PONT DE GAU, (27 km from the campsite), the possibility to walk on a natural space of 60 hectares ; and the regional natural reserve : THE SCAMANDER DISCOVERY CENTER, (7 km from the campsite), covering 146 hectares, with a reception and exhibition center, and ideal for discovering the Camargue marshes, even with a stroller and children.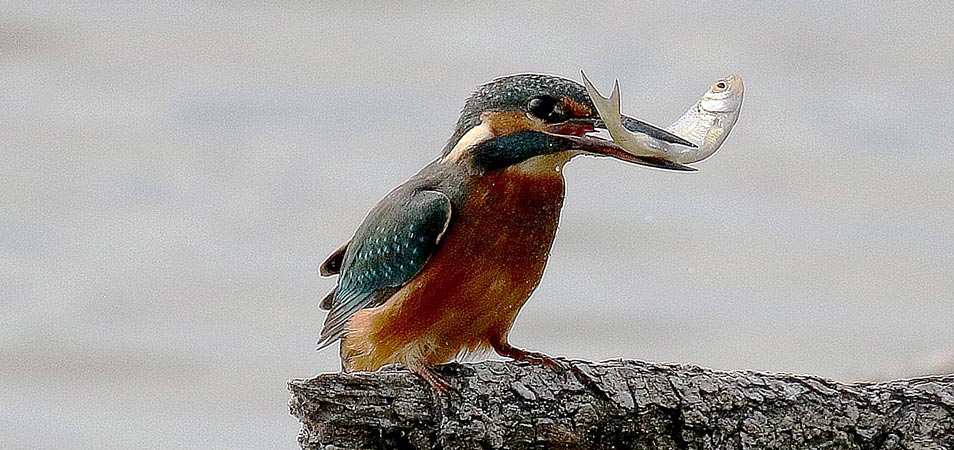 Birdwatching in the Camargue
The Pink Flamingo : this one remains the emblematic bird of the Camargue.
The egret garzette is the most common of the egrets.
L'Avocette élégante
Ashy Heron
The Cattle Heron
The Black-headed Seagull
Le Tadorne de Bellon
The Hairy Crab Man
The raptors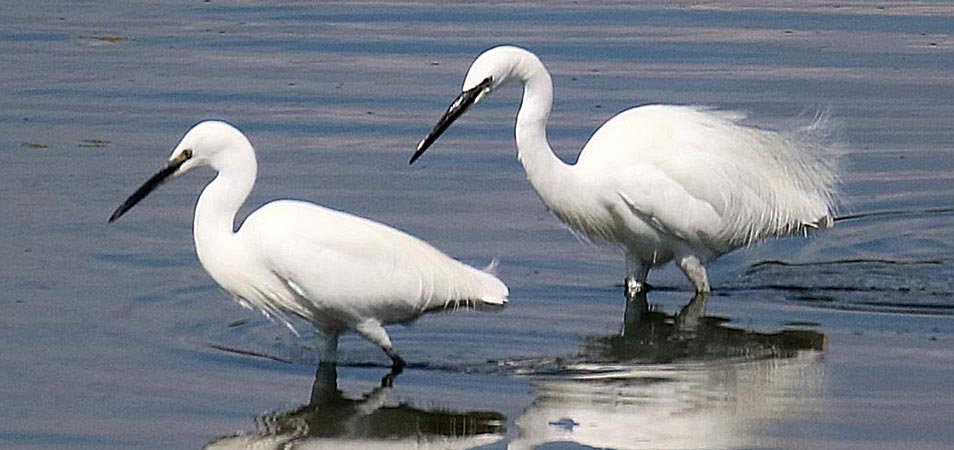 Insects in the Camargue
The dragonfly
The Butterfly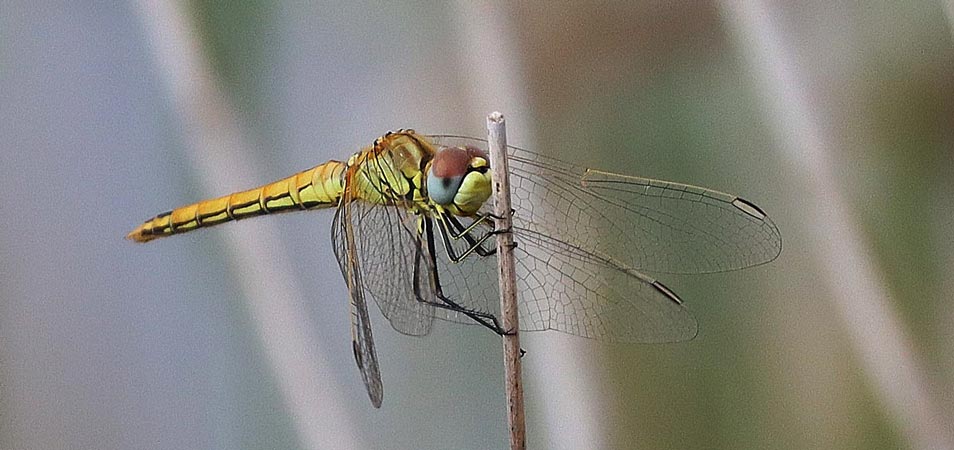 The horses of Camargue
The bulls of the Camargue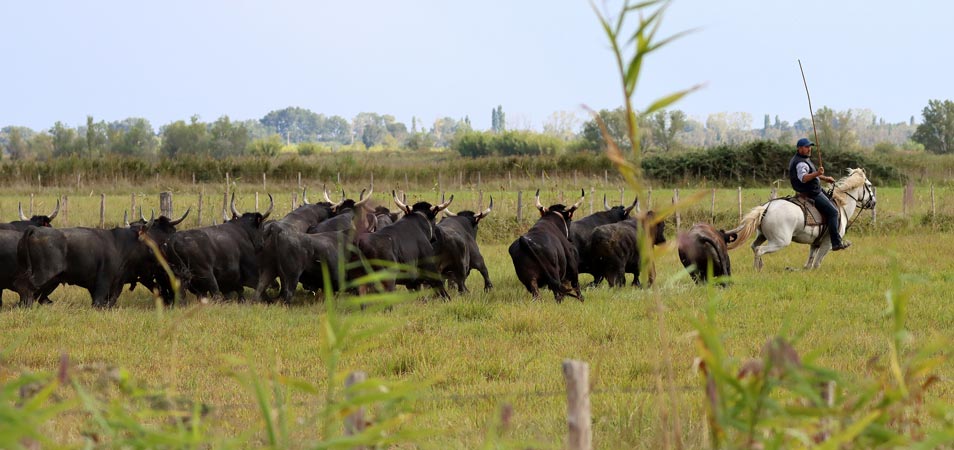 The main points of bird watching in the Camargue
For the observation of the various species of birds which populate the Camargue, discover below many places arranged to see and photograph all the species present in the Camargue:
The ornithological park of Pont de Gau, towards the Saintes Marie de la Mer
The Domaine de la Palissage located near the mouth of the Grand Rhône, towards Salin de Giraud.
Les Marais du Viguerat, Mas Thibert at 30 mn from Arles, on a protected site of 1200 ha.
La Capelière, near the Etang du Vaccarès.
Le Scamandre, located in small Camargue Gardoise. Property of about 140 ha.
Les Marais du Verdier, located in Camargue (Bouches-du-Rhône), between Arles and Salin de Giraud, near the hamlet of Sambuc.
Theys de l'embouchure du Rhone, south of the Port Saint-Louis-du-Rhône activity zone, a protected site since 1980.
La Tour Carbonnière : far panoramic view, up to CEVENNES, (10 km from the campsite)
Le Pont de Franquevaux : is a high point, breathtaking view on the Scamandre pond and its reed beds (4 km from the campsite)
Le Pont des Tourradons : ideal point to observe the Tavèle de Sultane (5 km from the campsite)
The Camargue : The paradise island of birds between land and waterThe horses of the CamargueInsects in the Camargue